Key takeaways.
What are some cannabis gifts you can buy for your mom?

A seedling is a wonderful gift for a cannabis-enthusiastic mom!

What are some of the cannabis gifts you can make?

Consider making your mom a cannabutter, cannabis-infused oil, cannabis-infused alcohol or even a homemade cannabis topical!
We hope you're thinking of spoiling a cannabis-loving mom this Mother's Day. If there is a special mother in your life (she doesn't have to be yours) who also loves cannabis, we have 3 awesome, cannabis-inspired, Mother's Day gift ideas.

Even if you've left it to the last minute, you should be able to throw these gifts together quick enough. With some ingredients you could pick up at your local dispensary, online, in the grocery store, or in the local health food store, you can make these kick-ass gift ideas.

Plus, if you're locked in because of coronavirus, you might as well get creative, right?

We know that cannabis-loving moms are diverse — there are cannabis-accountant-moms, cannabis-mountain-climbing moms, and cannabis-stay-at-home-moms. So the best way to honour all the groovy mothers this Mother's Day is to shower them with cannabis gifts.

Let's get cooking.

1. A cannabis baking basket: For the mom who loves to cook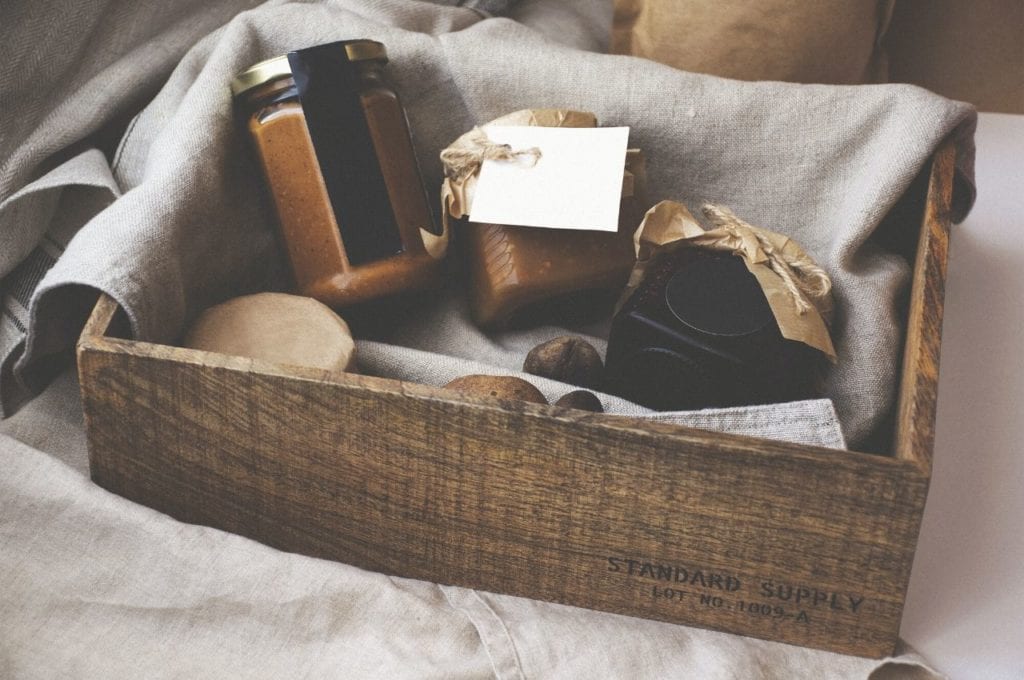 If you know a cannabis-loving mom who would be much better at baking the brownies than you, why not prepare her some raw ingredients for cannabis cooking? A cannabis baking basket could contain any of the following things:

Homemade cannabutter
Homemade, cannabis-infused oil (e.g., sweet almond, MCT, olive, grapeseed)
Cannabis infused alcohol
It's not especially hard to make any of these things at home, especially with online access to awesome cannabis (the pleasure of being alive in 2020). Everything else can be purchased at your local grocery store.

Making cannabutter is as easy as first, decarboxylating your cannabis, then slow-cooking it in butter for a few hours. It's more or less the same story for the oil. To safely infuse alcohol, you should simply just cold infuse buds in a bottle of alcohol. Canna-mom can start consuming it in a couple of weeks!

Side note: To decarboxylate cannabis, coarsely grind it up and spread it out on a lined baking tray (you can use aluminium foil). For good measure, you can slightly crumple another piece of aluminium foil and put it on top of your ground cannabis. Bake it on 100℃ for 45 minutes. It should look lightly toasted, and a slightly darker colour than what you started with.

How to make cannabutter and canna-oil
The easiest way to make cannabutter or canna-oil at home is using the double boiler method. If you have a slow cooker or a magic butter machine, these make it even easier — but alas, not everybody has one. So here are stovetop instructions:

Make sure you decarboxylated your cannabis.
Measure out your desired dose of cannabis and grind it up. Think about how many cookies a whole stick of butter would make. Be sensible, now.
Add your butter or oil to a saucepan and create a double boiler (a pot inside another pot that has water, warming on the stove).
When the butter is melted, and/or the oil is warm, add your cannabis.
Cook on the lowest heat for up to 12 hours. The longer you cook it, the stronger it is. Your butter or oil should never boil or burn, though.
Put all of your home-made cannabis-infused ingredients into a pretty hamper, and say Happy Mother's Day. She'll probably even repay you with delicious, cannabis-infused treats.

Check out our range of strains at My Supply Co. to get cooking with. If you're in Vancouver, BC, you can get same day delivery. The rest of Canada gets Xpress Post shipping.

2. A home-made cannabis topical: for a sensual mom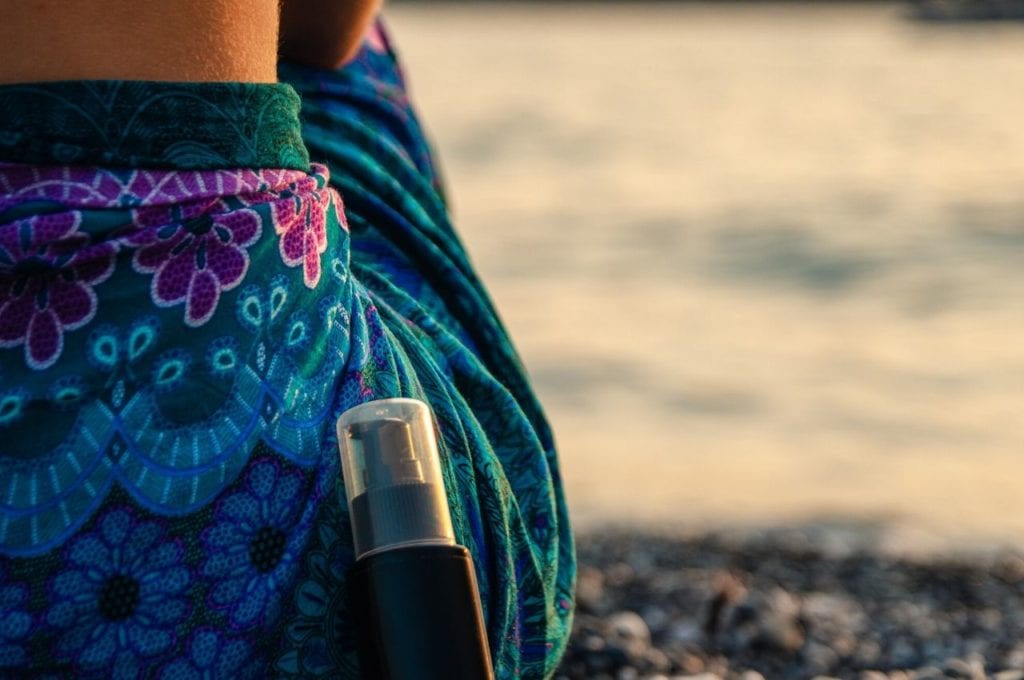 Remember when we mentioned all of those cannabis-mountain-climbing moms? Or even cyclist moms, moms with pain, or even canna-moms who would love the idea of lathering cannabis all over themself. This is the Mother's Day gift idea for that mom.

Ah, so now, I will impart to you my super simple, base recipe for a cannabis ointment.

Now, you need three main ingredients to make an ointment:
Beeswax. If you want a vegan option, you can go for carnauba wax, but that's much harder to find. Beeswax is usually available at a local health store.
Oil of some sort. To keep things super cannabis, we recommend you choose hempseed oil as the oil component. Any oil that is a liquid at room temperature will suffice, though. Examples include grapeseed oil, MCT oil, and sweet almond oil.
A cannabis component. If you can't be bothered making the kind of oil infusion we mentioned above, you can simply use a bottle of THC or CBD oil (or you can use a double cannabinoid, THC:CBD oil by Twisted Extracts). You could also use CBD isolate.
And a fourth, optional product: fragrance or essential oil. This is where you can get super creative and personalized for that special Mother's Day gift.
How to make cannabis ointment
This recipe makes 1, 120 g jar of cannabis ointment.

There's no strict rule on cannabinoid content. If you have a 1000 mg bottle of CBD oil, you can use all of it, half of it, or even just one quarter of it. The choice is yours. Typically, 8 mg/mL is considered an effective dose for pain and inflammation. That would mean adding the equivalent of 480 mg of cannabinoids. In a 1000 mg bottle, that would be around half the bottle. But don't blow your brains over it.

If you're using CBD isolate, you can easily dissolve it into salve during the process.

You can use up to 80 mL of oil in this recipe. You can choose how much of this is cannabinoid-rich oil, and how much of this is carrier oil (options mentioned above). If you decide to add 15 mL of cannabinoid oil, you simply need to add 65 mL of carrier oil to make up a total 80 mL of oil. Mix your oils before you start, and ensure they are carefully measured to 80 mL.

Another piece of advice: make sure your jars are completely dry before pouring.

To make the ointment:

Heat 15 g of beeswax in a small saucepan using a double boiler method.
When the beeswax melts, add your oil mixture (it should be a mixture of cannabinoid oil and carrier oil).
Stir it, ensuring that you mix well (if you're using CBD isolate, now would be the time to add it). Continue to stir for one or two minutes.
Remove the saucepan and continue mixing for a few more seconds.
Pour into jars and allow to set with the lid off at room temperature.
In addition, you could also add essential oils. However, you would need to add this while the mixture is cooling down. Otherwise, essential oils will evaporate and the aroma will be lost.

To do this, continue mixing once you have removed the ointment from the double boiler. Continue mixing as the mixture cools down, constantly checking with your hand. This can take as long as 2-3 minutes. Before it begins to set, add 15-30 drops of essential oils of your choice. Pour into the jars as per the method.

For essential oil ideas:
Chamomile calms irritated skin
Peppermint is cooling on the skin
Camphor is warming on the skin
Lavender can help with sleep and anxiety
Make a cute label with your ingredients and a special note. What a sweet, easy to make, thoughtful, cannabis-inspired gift for a special lady.

3. A cannabis seedling: To celebrate all mothers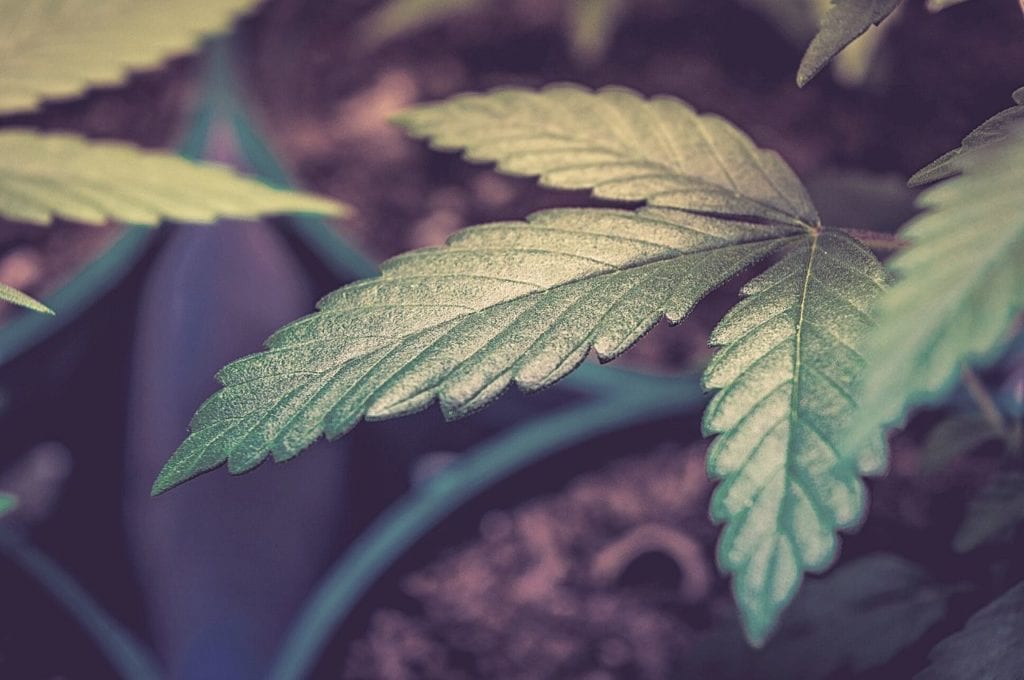 There's no cooler way to say "mothers are awesome" than to give a cannabis seedling. This is an especially cool gift if you know a canna-mom who's been wanting to grow but never quite gotten around to it. Or a mom you even think would be awesome at it, but for some reason, hasn't done it yet. It's a Mother's Day gift with a little extra affection.

Plus, it's the season for planting, Canada.

In any case, this will be the gift of experience. It's kind of like a puppy – but it's way less dramatic and disastrous if it doesn't "work out".

It's a way of acknowledging how good moms are at taking care of us (little people, who are still children anyway), the world — the next generation! It's all about that really. Thanking mums for bringing in the next generation.

By letting them spawn their own generation of cannabis.

An awesome mom is likely to grow dope cannabis, right?

You can simply germinate a seed (which only takes a few days). Then place the seed in a pot, wrap up the pot in wrapping paper, and say Happy Mother's Day. It should sprout tiny leaves by then, but if not, will in the following days. You could even sprout a few seeds in there for good measure.

A seed is the gift of life, something we can all thank, in part to our mothers. Mother's Day is a chance to recognize that and take time to be grateful for mothers and motherhood. A loving, personalized gift is a way to congratulate mothers around the globe. Even if COVID-19 makes it all a little strange and awkward this year (maybe there won't be any Sunday lunches), giving a gift can make you feel that much closer.

Happy Mother's Day to all the wonderful, quirky, heroic, amazing canna-moms out there. We hope you get showered in awesome canna-gifts.