Key takeaways.
What oils can you use to make cannabis cooking oil?

Virtually any kind that you like to cook with — coconut, olive, canola, vegetable, or avocado oil.

What strains can you use to make cannabis cooking oil?

Choose a strain depending on when you'll use your cooking oil. Choose sativa strains if you plan to drizzle it on a mid-morning salad or an indica strain if you like sweet treats at night.

What can you do with cannabis cooking oil?

Use it anywhere you'd use oil, whether that's as a dressing, as a garnish, or as an ingredient.
Where the majority of people drop off the cannabis cooking train is infusing the oil. But in reality, it's not as hard as it looks. And the more often you do it, the more it starts to feel like second nature — kind of like making a cup of tea. Plus, learning how to make your own cannabis cooking oil means you can have an entire pantry of cooking oils for different occasions.
Anybody who happens to be both a cannabis connoisseur and a whiz in the kitchen needs to know how to make cannabis cooking oil. Imagine a fancy brunch with sativa cannabis bagels and a CBD muffin for dessert. Or even a chilled evening with friends where you serve up an indica cannabis hazelnut spread with CBD-infused shortbread? You see where we're going with this…
Oh, how versatile cannabis cooking oil can be!
In this article, we're going to guide you into choosing an oil, how to make your own cannabis cooking oil and then some suggestions for use!
How to choose an oil for cannabis cooking.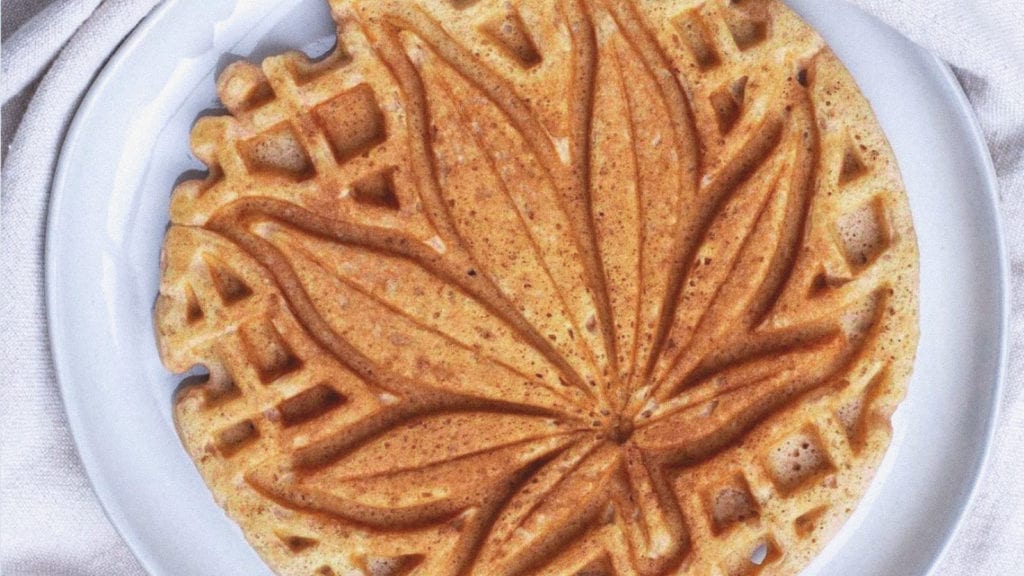 Imagine you're standing in the kitchen, getting your ingredients prepared. Tonight you're cooking Thai stir-fry with coconut rice and coconut ice-cream for dinner. You've probably got the coconut oil on the bench rather than the canola oil. Or maybe you're making Italian pasta with salad, in which case you've definitely got olive oil on the bench.
So choosing an oil is all about imagining what you imagine using your cannabis cooking oil for. It's good to start off with an oil that's versatile and that you can use in a number of different dishes. Though olive oil has a strong flavour, it can be used in pasta, drizzled on pizza, on salad, or even on bread with salt and garlic. If you prefer baking with cannabis, consider using coconut oil.
We've got some recommendations for different oils, depending on the kind of cooking you like to do:
For bakers of sweets, pies, pastries (sweet and savoury)
Coconut oil
Olive oil
Vegetable oil
For full bodied flavour cooking
For mild flavour
When you start to become a canna-kitchen-connoisseur, you can keep multiple different cannabis cooking oils around for different cooking occasions.
Choosing a cannabis strain for cannabis cooking oil.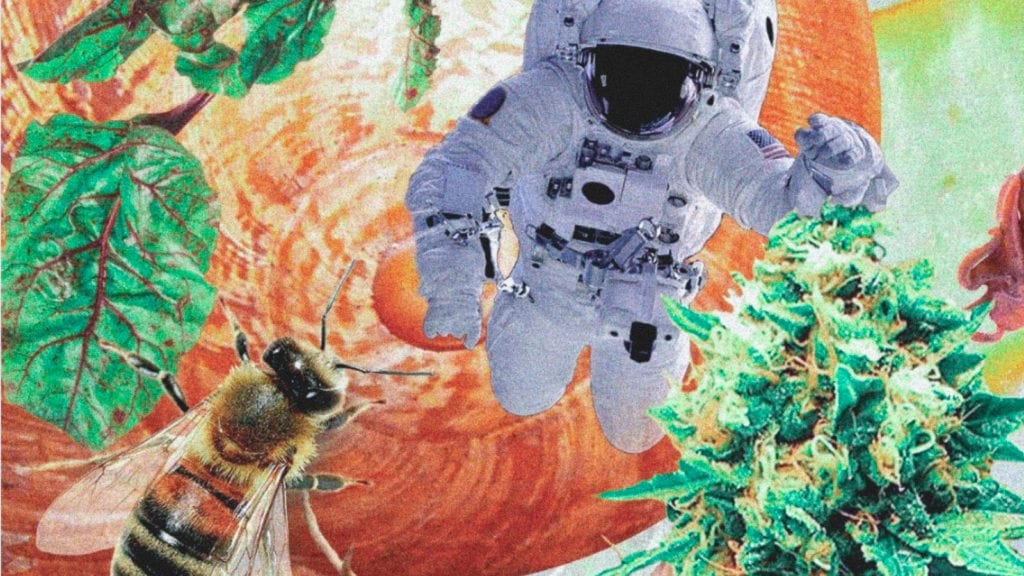 Once you've chosen an oil, it's time to choose a cannabis strain. Using the same analogy as earlier, imagine when and how you might be using your cannabis oil. For example, imagine you want to use cannabis oil for making salad dressings. You chose olive oil because that's your favourite oil to dress veggies with! You usually eat salads at lunch time, so you choose a sativa strain or a CBD strain of cannabis.
Someone who likes to make olive oil cakes to eat in the evenings might choose an indica strain of cannabis to use in their cannabis cooking oil. Then again, if you like your piece of cake in the morning then consider using a sativa dominant strain of cannabis. Depending on who you are, you might choose your favourite CBD strain as the base for cannabis cooking oil.
It's also important to consider flavours. Some of the danky, citrusy, sweet berry flavours of cannabis will make it into the oil, so consider pairing cannabis strains with oils. For example, choose something dank to match the strength of olive oil (such as UBC Chemo Indica) or choose something sweet to match the flavours of coconut (such as Pink Kush Indica).
From the pantry and oils to match.
If you're feeling a little stuck about which strain to choose and an oil to match, don't worry. We've done a little bit of cannabis cooking ourselves and have some suggestions for you.
Frankie's Incense Haze Sativa with olive oil
Frankie's Incense Haze's piney, citrusy flavours are the perfect addition to olive oil. Think mediterranean cooking, dressings, or even as the base for an oily garlic bread.
Platinum Blackberry Indica with coconut oil
If you're the kind of person that likes to make pie crusts or drizzling coconut oil over Thai stir-fry, try infusing coconut oil with Platinum Blackberry Indica. It's berry, dank flavours are perfect both for aromatic Asian cooking as well as sweet, evening treats.
CBD Dana with vegetable oil
If you like the idea of just drizzling your cannabis cooking oil over pretty much everything you make, why not infuse vegetable oil with CBD Dana? It makes a perfect dressing for eggs in the morning, tortillas at lunch or pizza in the evening.
How to make cannabis cooking oil.
Now it's time to do the easy part! It's time to infuse your oil with cannabis. Before you start, it's important to decarboxylate your cannabis to activate the cannabinoids. We have a complete guide on how to decarboxylate your cannabis here.
While your cannabis is decarbing, you can prepare what you need.
Ingredients:
1 cup ground cannabis of your choice
1 cup oil of your choice
Materials:
Double boiler (two saucepans that fit snugly inside each other) or slow cooker or Magic butter machine
Strainer
Cheesecloth
Sterilised and dry mason jar to store your cannabis oil
Put the cannabis and oil in a saucepan and mix. Prepare a double boiler with the saucepan and turn the heat to low. If using a slow cooker, put everything inside and set it to low. If using a magic butter machine, choose the lowest temperature and select the oil setting.

If using a double boiler, do not let the oil get too hot. Stir regularly if using double boiler or slow cooker.

Continue to heat the oil and cannabis in the double boiler or slow cooker for 2 hours. Oil becomes susceptible to rancidity after heating, and that's why you shouldn't exceed 3 hours. Magic butter machine requires just one hour.

When time is up, turn off the heat and allow the oil to cool for at least 15 minutes. When it is cool enough to handle, strain it through the cheesecloth into the mason jar. Make sure you squeeze the cheesecloth to release all of the oil.

Store in a cool, dry, dark place when not using it. It will stay good for up to 2 weeks.
How should you use your cannabis cooking oil?
The first thing that's important to mention is that your cannabis cooking oil shouldn't be heated too high or scorched. Heating it too much is likely to destroy the cannabinoids and it may lose its benefits.
Cannabis cooking oil can safely be used in the oven as there is no direct heat to the oil itself. However, on the frying pan, it's important only to add cannabis cooking oil at the end without giving it too much of a chance to get very hot.
Cannabis cooking oil is one of the most versatile cannabis cooking tools to have in your kitchen. Try using a cannabis-infused coconut oil to make icing for cupcakes. It would make a fun birthday treat between grown ups! Alternatively, consider infusing a full-bodied olive oil with your favourite strain of cannabis to make a canna-garlic bread.
We hope you cook up a storm with your cannabis cooking oil. Let us know in the comments which oil you used and which delicious meal you cooked up!