Key Takeaways.
What's the most important thing when making magic mushroom brownies?

Even distribution! You don't want to take a much higher or lower dose than you were expecting. 😉 In this recipe, the magic mushrooms are ground to a powder and used in the frosting. This helps ensure that the magic of mushrooms is evenly distributed over each brownie, guaranteeing a precise dose.

Do you have to heat the magic mushrooms?

No. They are used in the frosting part of the recipe so that there's no heating involved. Though it's controversial whether or not heating actually affects psilocybin, we thought we'd make sure it doesn't get heated in the process.

How much should you use?

That's up to you. But this recipe isn't best for those wanting to microdose. Think about how much brownie you'd have to eat in a week to get your microdose in... probably not recommended!
---
The world has become veritably familiar with cooking with cannabis — but cooking with mushrooms is a whole new art.
It can be a little bit trickier cooking with magic mushrooms than it is cooking with cannabis. That's because it's not as easy to make a magic mushroom extract as it is to make a cannabis extract. Which makes it very hard to evenly distribute the magic mushrooms in whatever you're cooking.
There's also a lot of controversy about heating psilocybin — which is usually a really important aspect of cooking with magic mushrooms. With cannabis, heating is a vital step in activating cannabinoids to their non-acidic forms. However, with psilocybin, the jury is out on exactly how heating psilocybin impacts it and its effects.
But all of this is a-okay. Our recipe for how to make magic mushroom brownies completely mitigates all of these issues.
For starters, there will be no heating of the mushrooms themselves because, conveniently, the mushrooms are part of the icing. Secondly, mixing the shrooms into the icing means they won't all collect at the bottom of your brownie batter.
So here we have it. A magic mushroom brownie recipe that gives you the best chance at even, measured doses — and that doesn't compromise the integrity of psilocybin by heating it.
Have fun, and remember, dose lightly!
How much magic mushrooms should you use to make mushroom brownies?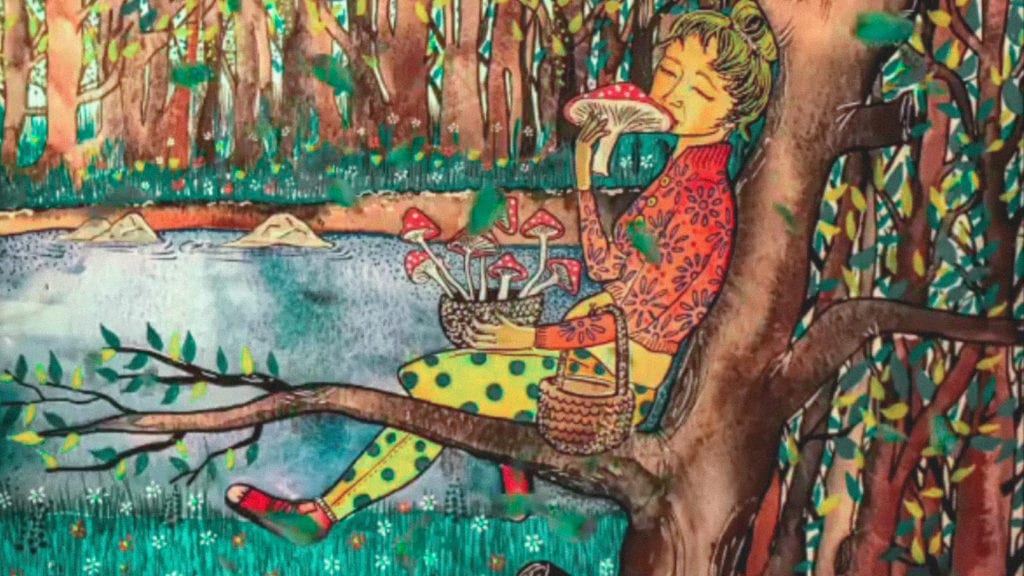 Okay, psychonauts. This is a very personal matter.
And there truly is so much to consider when it comes to deciding how much magic mushrooms you're going to use in this recipe. A good place to start would be to ask yourself whether you want to microdose with your brownies, or whether you want to use your brownies for a full-blown astral traveling adventure.
There's a couple of reasons magic mushroom brownies aren't exactly appropriate for microdosing:
As tempting as it is, and it really is tempting, it means eating a lot of brownies throughout the week to get your microdoses in.
You have to think about storing an entire tray of magic mushroom brownies in such a way that they will last until you've finished them!
So, it's clear this recipe isn't ideal for microdosers. Perhaps, if you want to microdose with the brownies, you can cut the recipe in half so that you have a smaller tray.
With that in mind, this recipe is best used for sharing between friends. How much you choose to include is up to you.
You might include 6 grams of magic mushrooms and cut the tray into 12 brownies, each containing 0.5g magic mushrooms. You might use 12g and cut the tray into 12 pieces, giving everyone a much more vibrant dose of 1g.
You might opt for a gentle and mild strain, or go for one of the strongest magic mushroom strains you can get your hands on.
Think about your belly!
Lots of people report feeling nauseous after consuming a magic mushroom macrodose.
Having eaten 3 pieces of brownie isn't exactly going to help that, so you want to get your whole macrodose into a single brownie piece so that you don't have to eat multiple.
Before you bake the batch, think about how many people will be consuming them and what the ideal macrodose is. The less brownie you have to eat to get to your ideal place, the better. It will save you from some pretty nauseous feels later on in the journey.
The recipe: How to make gooey magic mushroom brownies.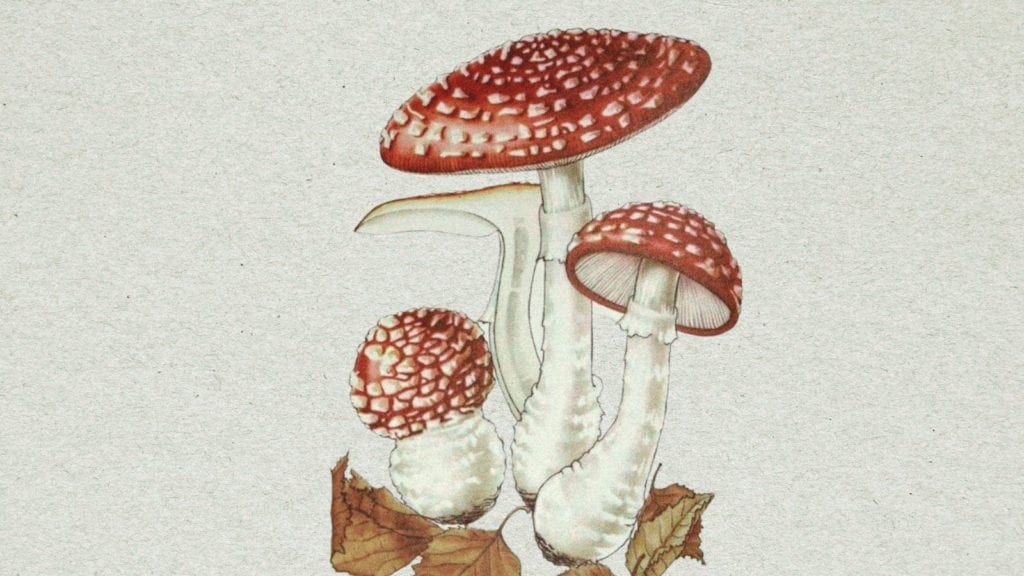 Let's start with making the frosting before we talk about making the brownies.
The frosting is what's going to contain your dose of magic mushrooms. This will be spread onto the brownies after they've been baked, after which you can cut the brownie tray into as many doses as you like.
You'll need:
Weed grinder, coffee grinder, mortar and pestle, or a knife and chopping board to break up the dry mushrooms
Mixer
Small bowl

Frosting ingredients:
Your desired amount and strain of dried magic mushrooms
1 cup butter, softened
4 cups powdered sugar
3/4 cup cocoa powder
2-3 teaspoons vanilla extract
1-2 tablespoons of milk

Frosting instructions:
Step 1. Grind magic mushrooms into a powder.
Make sure the magic mushrooms are thoroughly dried. Grind them up into a powder using a coffee grinder or cannabis grinder. The more powdery, the better.
Step 2. Blend butter and vanilla on low.
In a mixer, add the butter and vanilla. Cream together on low speed until they're completely combined.
Step 3. Combine cocoa powder, sugar, and mushroom powder.
In a separate bowl, mix the cocoa powder, sugar, and magic mushroom powder until they're combined.
Step 4. In the mixer, slowly add dry ingredients.
Add the dry ingredients to the wet ones one cup at a time, mixing on low speed until the mixture looks creamy and consistent.
Step 5. (Optional) Add milk for consistency.
If you need to, add milk 1 tablespoon at a time to achieve the right consistency.
Step 6. Refrigerate.
Store your frosting in the fridge until it's ready to use.
---
Brownie ingredients:
1 1/2 cups All-purpose flour
1/2 cup Cocoa powder
12 oz. Baking chocolate bar
1 cup Butter
1 cup Granulated sugar
1 cup Brown sugar (packed)
6 large Eggs
1 cup Chocolate chips
Vanilla extract
Salt

Brownie instructions:
Step 1. Whisk together the dry ingredients.
Add the cocoa powder, salt, and flour to a bowl and whisk them together until they're completely combined. Do not mix the sugar in at this step.
Step 2. Melt the baking chocolate and butter.
Break up the baking chocolate into small chunks and cut the butter into small cubes. Put them in a microwave safe bowl and melt them on low, being careful to check regularly. You can also use a double boiler method and melt the chocolate and butter on the stove top. This is safer and avoids the chocolate being burnt.
Step 3. Add sugar to the melted chocolate mixture.
Now, you can add the granulated sugar to the melted chocolate mixture and mix it in.
Step 4. Add eggs and vanilla.
Add the eggs, one at a time. Stir after adding each egg. After adding the eggs, stir in vanilla extract.
Step 5. Add the dry ingredients and chocolate chips.
You can now add the dry ingredients from step 1 to the liquid mixture. Mix in well. Then, fold in the chocolate chips.
Step 6. Bake the brownies.
Pour your batter into a lined baking tray and use a spatula to spread out the batter evenly across the tray. Bake at 180°C for 30-32 minutes. Be careful not to over bake them.
Step 7. Let cool and ice with magic mushroom frosting.
It's very important to give your brownies a chance to cool before frosting them - otherwise the frosting will melt right off. When the brownies are cool, spread the magic mushroom frosting all over the brownies, sure to spread it evenly, and being sure to use it all.
Step 8. Cut and dose.
After you have spread all the icing, cut the brownies into separate doses. To calculate the dose, divide the weight of magic mushrooms you started with by the number of brownie pieces. This is the dose that is in each brownie piece. E.g. if you used 10g and have 6 brownie pieces, each piece contains 1.67g magic mushrooms.
---
Enjoy the journey, chocolate traveler.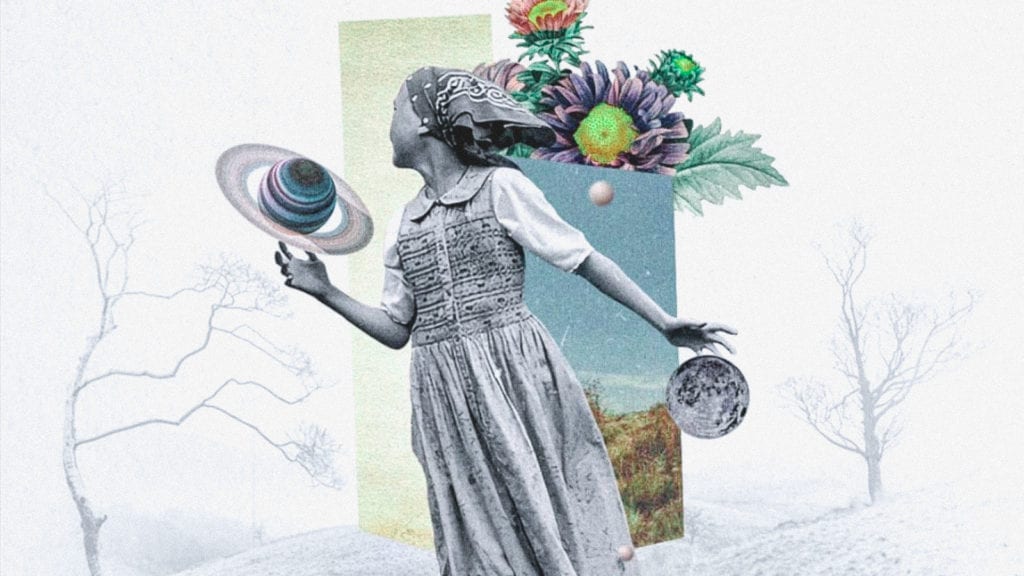 If you need to store your brownies for future use, we recommend very carefully packaging them and very clearly labelling them. They can be stored in the refrigerator for up to 1 week.
Don't warm them or microwave them if you want to use them at a later date. This could cause the frosting to melt and your dose could be compromised.
Remember — a dose affects different people in different ways. At MySupplyCo., we know magic mushroom edibles can be potent and strong. And it's one of our favourite ways to consume magic mushrooms. At the same time, the world of magic mushroom edibles isn't quite as developed as cannabis edibles, so you might notice different effects compared to when you eat simple, dried magic mushrooms.
Share your experience with the rest of the MySupplyCo. audience! How much magic mushrooms did you use in each dose? How were the effects for you? Do you have any extra tips for us? We'd love to hear from you. Drop your magic mushroom brownie experience in the comments!
Read: The Ultimate Guide to Magic Mushroom Microdosing
Read: The Ultimate Magic Mushroom Dosage Guide
Read: Microdose Cycling: What It Is, and Why You Should Be Doing It
Read: The Benefits of Microdosing Psilocybin — Without the Fluff
Read: How to Make Magic Mushroom Gummies
Read: How to Make Magic Mushroom Brownies
Read: How to Lemon Tek Magic Mushrooms
Read: How to Make Shroom Tea: The Ultimate Mushroom Tea Guide
Shop Magic Mushroom Strains.
Magic Mushroom Strains