Key takeaways.
What are the different kinds of products you can use for better sex?

Certain cannabis strains and vape carts can elicit a feeling of arousal. You can also try different delectable edibles!

Our best pick from the pantry?

The Honey Rose Vape Cart, Gorilla Glue #4 and our famous THC Cara-Melts.
There are many of us who can't look past just how good sex is when it's happening alongside cannabis. There is a special deliciousness in the cannabis-enhanced sex experience. Perhaps it's all the added sensitivity of touch or maybe it's the creative imagination that comes with cannabis. It could be because spooning naked after sex when you're still high just feels so good.
But that doesn't mean all cannabis is conducive to sex. Almost every cannabis enthusiast has been there — smoked a too-strong indica and fell asleep before anything ever got sexy. Some strains just aren't a good prelude to sex. Others are the perfect prelude to sex.
But have you ever wondered if there are different cannabis products for different kinds of sex? It's a thing, although it might be a slightly impractical thing given that it's hard to tell what kind of sex you're going to have before it's happening — especially if it's with someone you've never done it with before.
You can tailor your cannabis and sex experience in a multitude of different ways. Different strains will elicit different feelings, but different products will also play into the mix at different stages during the sex experience. For example, a CBD-infused massage oil could be a good place to start followed by an edible or a vape. You could end the whole experience by soaking in a CBD-infused bath.
The creative possibilities are endless, but we'll leave the creativity to you. In this article, we're showing you the best cannabis strains and products to use for sex.
1. Girl Scout Cookies Vape Cart.
Ahh, Girl Scout Cookies (a.k.a. GSC), the famous staple strain that so many cannabis enthusiasts love. It's no wonder they love it since it makes the body tingly in all the right ways. Whether it's for solo sex or partnered sex, Girl Scout Cookies is sensual and physical.
It's a hybrid that leans towards indica, making it a slow moving high that's centred in the body. It's the perfect strain for sensual self play or for intimacy with a lover. Girl Scout Cookies' effects wash over the body in euphoric waves. On top of this, the creativity effects of GSC can make for a sex experience that's new and exciting.
Girl Scout Cookies also has higher than normal levels of CBD and CBN, making it more balanced than other strains — perfect for sex!
Get it at the My Supply Co. pantry here.
2. Honey Rose Vape Cart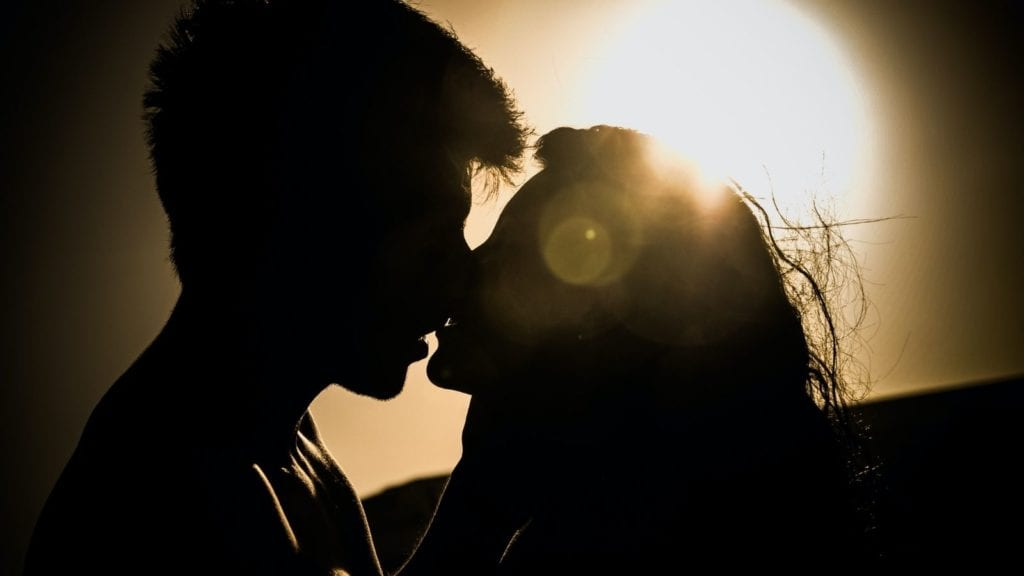 Because sometimes, sex needs a little romance. It's a bit too easy to lose the romance in the 21st century thanks to Tinder and other online dating platforms. But cannabis can help.
This special formula by Kloud 9 Extracts is made for sensuality and romance. With smokey notes of honey and and the aroma of rose, this product is designed to arouse all of your senses, and not just your body.
The Honey Rose Vape is a great product to use in anticipation of romantic sex, such as with a partner or somebody who you aren't afraid to explore romance with. This product is more in line with enhancing what inspires great sex like all the foreplay and long eye contact.
We recommend inviting the Honey Rose Vape early in the night so you and your partner can keep revisiting it as you get romantic!
Get it at the My Supply Co. pantry here.
3. White Siberian.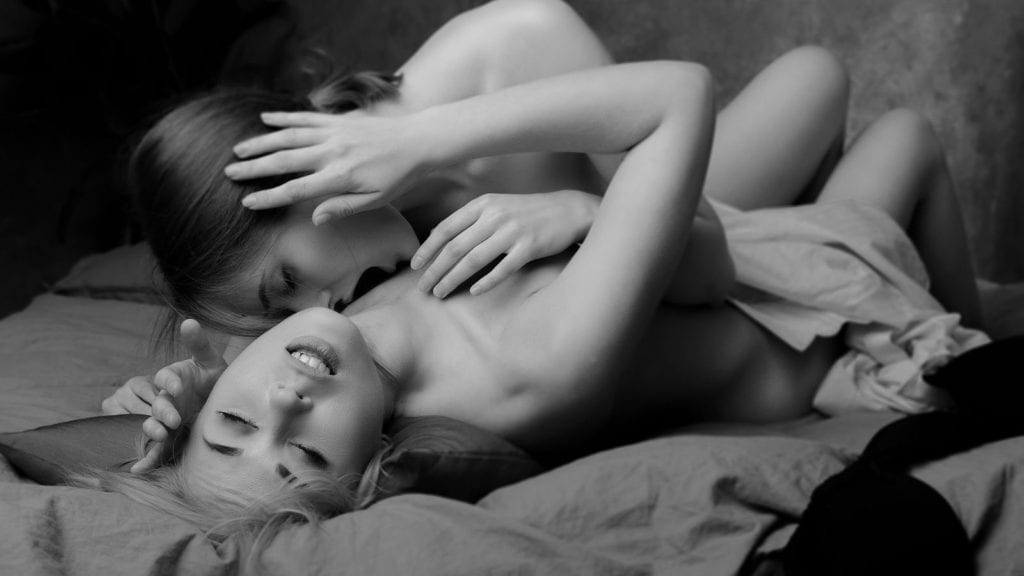 What's typically a pain-killing strain is also a cannabis strain for great sex. What makes White Siberian perfect for sex? It has a really fat CBD content which lets the mind-body experience come together a bit more seamlessly than with high THC weed.
This is a great strain for getting sexy with another person as it's perfectly balanced in physical and mental effects. It's euphoric but relaxing but also physically soothing. It's not too cerebral but it's not too lazy.
White Siberian is a good strain if you want to spend hours making love because as it tapers down, it leaves you with a deep sense of satisfaction and physical laziness. After hours of love making, nothing is better than naked cuddles — the state of existence in which all of life's problems get solved.
Get it at the My Supply Co. pantry here.
4. Gorilla Glue #4
Gorilla Glue #4 is just as mysterious as sex itself. It's a sativa dominant hybrid that feels like an indica in the best possible way. It doesn't make you sleepy but excites all of your innocence and curiosity. It's the kind of strain that makes sex really fun, as though you were doing it all for the first time again.
This strain brings about a velvety softness to the muscles and the cerebrals, making it more body-focused than mind-focused. At the same time, Gorilla Glue #4 is famous for bringing the giggles into a situation, making sex fun, light-hearted, and centred around pleasure.
There's nothing to say that curious, sexy fun can't happen alone, so Gorilla Glue #4 swings both ways, you could say. Whether it's with a partner or completely solo, Gorilla Glue #4 makes for a more light-hearted sexual experience.
Get it at the My Supply Co. pantry here.
5. 1:1 CBD:THC Cara-Melts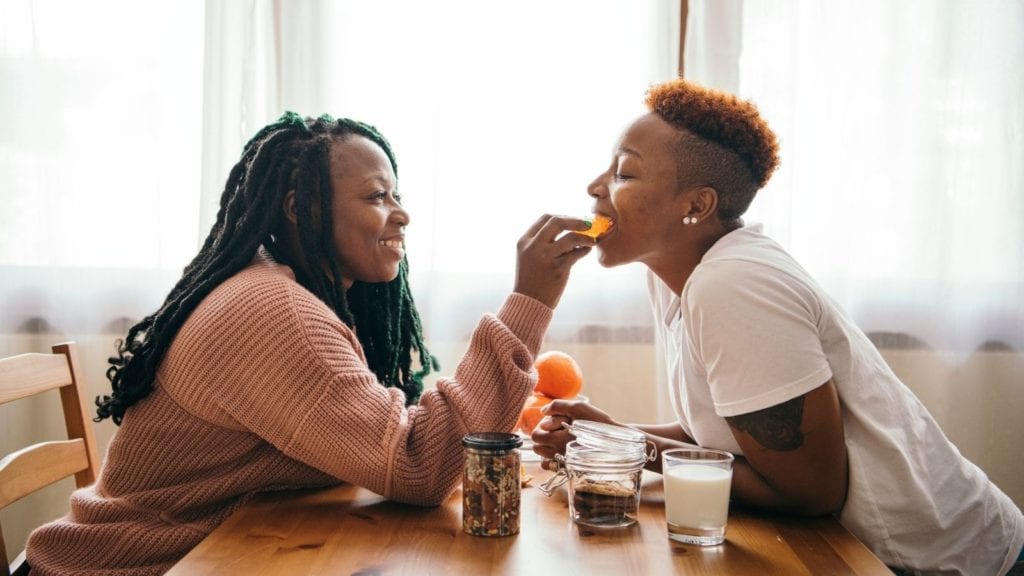 There are some people who think food doesn't go with sex, but we disagree. There's something really sexual about decadent flavours like chocolate and caramel. There's something sexy about feeding your lover something sexy like caramel. It must be why these 1:1 Cara-Melts exist.
They're balanced in terms of cannabinoids, so that's a win. You can also suck on them while they melt in your mouth — and that's definitely another win.
The Cara-Melts are a good invitation to the bedroom that's been feeling a little boring lately. Who says feeding your partner a cannabinoid-rich caramel candy isn't good foreplay? These edibles are a good cannabis option for those who find THC a little too overwhelming — the CBD helps calm that down and keep things even. It means stoned sex can be fun sex even if you're a little shy of cannabis.
Get them at the My Supply Co. pantry here.
Cannabis and sex go hand in hand when they're done right, and just like there are different strains for different moods, there are different strains for different sex!
We loved compiling this list of our favourite sex products in the My Supply Co. pantry. Which ones have you tried? Let us know in the comments!