What can you use CBD body balm for?

You can use it after a shower for relaxation and indulgence, as a topical pain reliever, or even to treat skin diseases like acne and psoriasis.

What can you add to CBD body balm to make it more therapeutic?

Consider adding botanical infused oils or essential oils to the basic balm recipe to make it more therapeutic and better targeted.

What are the main ingredients?

CBD oil, beeswax, cacao butter and an oil of your choice. Essential oils can be added for smell or therapeutics, and botanical oils can be substituted in if you've got some on hand.
As the world works towards a more sustainable future, more and more people are jumping on the DIY bandwagon. On top of this — and the growing Canadian desire to use cannabis in a plethora of ways — there is growing evidence for the use of topical cannabinoids. Whether for topical pain relief or for dermatology, using cannabis on the skin is becoming more and more popular.
And that's why we're going to teach you how to make your own CBD body balm.
You can use CBD body balm in a lot of ways…
After a bath as a way to relax your senses and soothe your soul
For muscular pain relief
As a natural way to relieve the symptoms of eczema, psoriasis, or acne
Or as pre and post-workout muscle treatment for athletes
It's ridiculously easy to make your own CBD body balm — but you will definitely need to do a trip to your local health food store or herb stockist, especially if you want to jazz it up and make it more interesting.
Depending on what you're using the CBD body balm for, you might want to add essential oils for aroma or added therapeutics. We'll add some essential oil blends for some common ailments to the recipe. You also might want to consider varying strengths depending on how you want to use your CBD body balm.
If you're feeling adventurous, why not make this a weekend activity over a joint or some cannabis candy with friends? We especially recommend the THC Party Variety Pack for lovers of edibles or Durban Poison Sativa for the flower connoisseurs.
Gather your ingredients.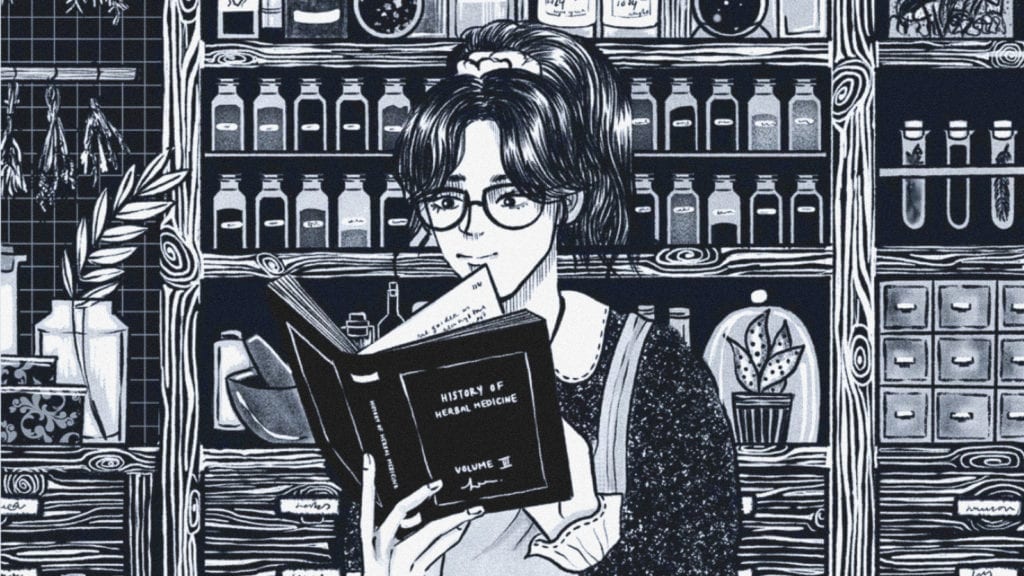 This CBD body balm is an extremely easy recipe. What makes it interesting or gives it more complexity is what you add to it to make it yours. Perhaps you want it to smell a certain way or maybe you want it to be good for your aching muscles. Whichever it is, feel free to add botanicals or other therapeutics that you'd like to it. We'll make a few suggestions for additions along the way.
Most importantly, you will need:
Consider using other botanicals.
If you fancy yourself somewhat of an herbalist, consider using other botanicals. You can add other plants by infusing them into the oil you want to use. Otherwise, you can often find botanical-infused oils online or from local soap-making shops.
If you're using CBD body balm for skin diseases…
Consider using calendula-infused oil, comfrey-infused oil or chickweed-infused oil. These plants help to heal skin diseases, repair skin tissue and reduce scarring.
If you're using CBD body balm for muscle pain…
Consider infusing camphor blocks into the oil. You can do this by gently heating the oil just until it's warm, dropping in the camphor blocks and giving them a few hours to melt in and dissolve. You can also do this with menthol crystals. Menthol and camphor create heating and cooling sensations on the skin which can help with pain management.
If you're using CBD body balm for relaxation…
You can consider infusing herbs such as lavender, chamomile, rose petals and palo santo into the oil that you'll be using. These herbs will make the aroma more complex and give the balm a soothing, relaxing effect.
Add essential oils with a purpose.
Essential oils can be therapeutic, too! So you can use this opportunity to add essential oils that are conducive to the reason you're using the CBD body balm. Here are some blends that we recommend adding to your CBD body balm — but don't add them all at once! Choose a blend depending on what you'll be using the body balm for.
For pain-relieving body balm
25 drops lavender essential oil
20 drops rosemary essential oil
15 drops ginger essential oil
For itchy skin-relieving body balm
10 drops lavender essential oil
5 drops frankincense essential oil
6 drops tea tree essential oil
3 drops peppermint essential oil
For skin-beautifying body balm
20 drops frankincense essential oil
10 drops lemon essential oil
10 drops lavender essential oil
10 drops carrot seed essential oil
10 drops geranium essential oil
How to make CBD body balm.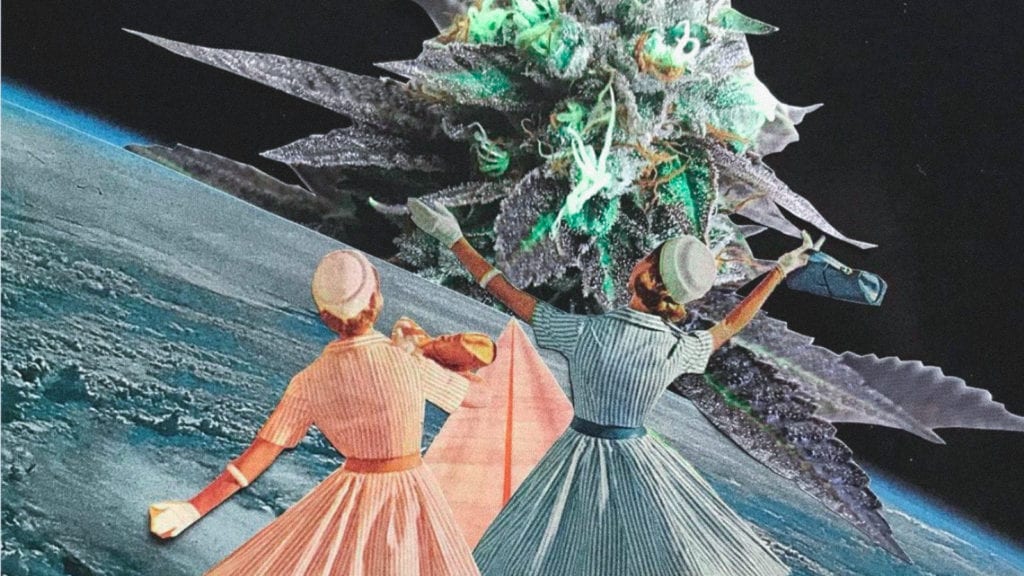 Now it's time to get ready in the kitchen. You don't need any special tools — just some simple items that you more than likely already have lying around in your kitchen. Let's get cooking!
DIY Organic CBD Body Balm
Total Time: 45 minutes
Put the beeswax, cacao butter and oil inside a small saucepan and set up a double boiler. Turn it on low heat. To set up a double boiler, put some water in the larger pot. Add the ingredients to the smaller pot and put it inside the the pot with the water. The pot with the water then goes on the stove. The idea is to avoid putting direct heat on the ingredients.

Allow everything to melt and mix together. When everything is melted, turn off the double boiler.

Allow the mixture to cool for a few minutes. Add 500mg CBD if you're using the balm for pain relief or skin diseases. Add only 250mg CBD if you're using it for beauty and relaxation. Mix thoroughly.

Now is the moment to add essential oils. Remember that essential oils are extremely volatile, so your mixture should have cooled enough to put in essential oils without them evaporating. But don't let your mixture cool so much that it begins to harden. Add your essential oil blend and stir well.

Pour the mixture into sterilized amber glass jars and put the cap on without screwing it on. You don't want excessive sweating in your jar, so leave the cap unscrewed. Allow to cool at room temperature.

Within a few hours, your CBD body balm is ready to be used and enjoyed!
Supply:
1000mg CBD Tincture by Faded Cannabis Co. or 1200mg Full Spectrum CBD Tincture by Sunnyside Botanicals
5g beeswax
2.5g cacao butter
60ml oil of choice (can be a botanical infused oil)
Essential oils, if using
Tools:
Double boiler (two pots, where one fits snugly inside the other)
Amber glass jars
Now all that's left to do is lather up your body and watch your pains roll away or watch the good times roll in... or both. Don't forget that it's fun to pair up DIY activities with friends — even if it's over Zoom. Share a joint or a vape and enjoy creative time together. Otherwise, it's also fun to get high and rub homemade CBD body balm all over yourself!
Did you try this CBD body balm recipe? Which essential oils did you add? We'd love to hear about your creations in the comments!